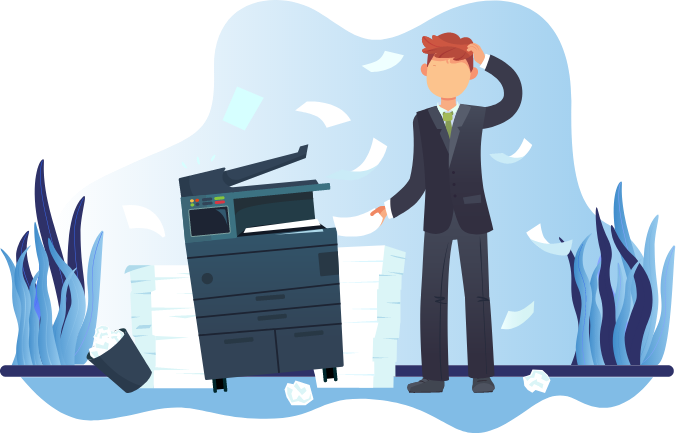 Connect printer to computer and other devices (wired or wirelessly)
Fix common issue with printers like paper jam or low ink
Is your printer causing you problems? Avail our printer support services and allow us to sort all of your printer's issues. Printers can be of many different types and can include different peripherals such as fax and scanners. However, our services cater to nearly all kinds of printers.
Our certified technicians are readily available to help you out with all kinds of printer predicaments. These problems can be caused by hardware or software but our experts can resolve the problem you may be encountering. We will have your printer functioning flawlessly so that you may meet your workflow demands without any interruptions.
QTIS aims to provide a reliable service that our clients can rely on. We focus on making our service fast and affordable. From simply replacing ink cartridges so repairing busted machinery, our services take care of it all for you. Avail our services by giving us a call right away!